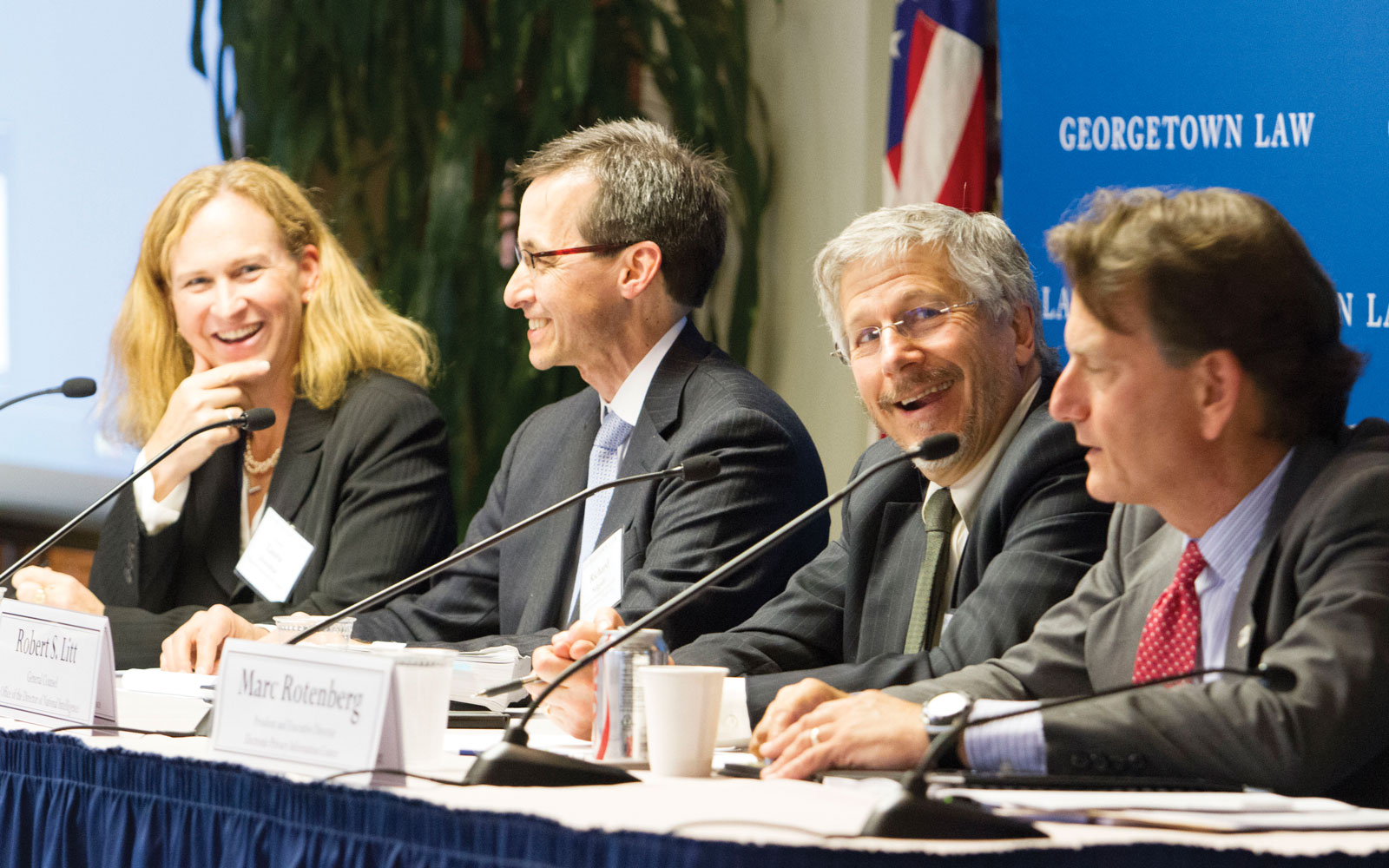 The Institute for Technology Law & Policy at Georgetown Law is training the next generation of lawyers and lawmakers with deep expertise in technology law and policy.
The Institute provides a uniquely valuable forum in Washington, DC for policymakers, academics and technologists to discuss the most pressing issues and opportunities in technology law today.
At Georgetown Law, students gain a world-class education in technology law and policy from leaders in the field. Our faculty have worked at the Federal Trade Commission, Federal Communications Commission, U.S. Patent & Trademark Office, the White House, in Congress, and on the Federal Circuit.
Georgetown Law's Tech Law & Policy Scholars program formally recognizes students' deep focus on technology law.
And the Georgetown Law Technology Review, affiliated with the Institute, provides a forum for students and scholars to further explore issues at the intersection of technology law and public policy.